You are passionate about honoring the bravery of children who have survived sexual trauma and you want to help.
You've read the mission and vision statements and you are all in.
You can be a part of The Firecracker Foundation Advocacy & Volunteer Team.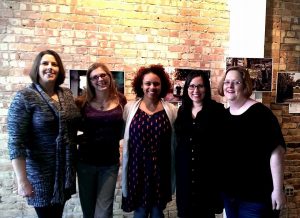 The first step is to complete and submit the Volunteer Application to help us get to know you  and how best to match your skills with tasks that allow you to serve in the most fulfilling way possible. 
As an organization that serves and advocates for children who have suffered abuse, we have decided that it is very important that those allowed to act as Firecracker representatives within the community are free and clear of any and all charges of child abuse and neglect. 
To participate, you are required to obtain a DHS Central Registry Clearance as well as proof that you are not included on either State or Federal Sex Offender registries. To obtain these please visit both www.nsopw.gov and www.mipsor.state.mi.us. Enter your first and last name, agree to the terms of use, and click search. Please print the resulting search page from each respective website and send to info@thefirecrackerfoundation.org.
Once you have fulfilled these requirements, you will be contacted to discuss potential volunteer opportunities.
You will also be provided with two opportunities for training a year (Spring/Fall) that will include:
• The Firecracker Foundation Orientation – A brief overview of the mission, vision statements and goals of the organization as well as an introduction to our code of conduct.
• Darkness to Light Stewards of Children – teaches adults about the steps they can take to prevent, recognize, and react responsibly to the reality of child sexual abuse.
• Empathy 101 and Self Care Training – Empathy and active listening training to better prepare you to respond correctly when a survivor discloses their story to you and self care tools to help empower you to care for yourself should you be triggered or overwhelmed by our work.
Our first priority will always be the safety of children and the sustainability of the programs we create to support their healing. We recognize that this process will not screen out perpetrators with absolute accuracy.  Therefore, no member of The Firecracker Foundation Advocacy & Volunteer Team will be allowed to work with beneficiaries of therapeutic services under the age of 18 independent of employed or contracted staff.
If you view your volunteer role within The Firecracker Foundation will consist largely of behind the scenes help like stamping envelopes, carrying boxes, sharing Facebook statuses and tweets, then you may remain our faithful supporter without completing the above steps. Click here to join our Facebook group.
If you have questions, feel free to send an email to volunteer coordinator, please contact us at info@thefirecrackerfoundation.org and we will happily answer your questions.
Thank you for giving your time to serve the children of The Firecracker Foundation.